Instagram marketing is always easier when you have the right tools to use. They will save you time, help you measure what works and what does not…
…so that you can grow and get some REAL growth. But which tools to use for Instagram marketing?
That's what I'm going to show you today. Are you ready to see them? Let's go…
Phonesites is probably the best tool when it comes to monetization of your Instagram following because it lets you create amazing Instagram sales funnels that will convert your followers into customers anywhere, anytime…in minutes.
How cool is that?
You can literally build a sales funnel in seconds that is going to convert your following into customers without any tech experience! And that's just the beginning.
Phonesites also has a built-in AI copy generator that you can use to create Facebook ads, headlines, etc. in just a click of a button. Isn't that fantastic?
Using the right hashtags on Instagram is the key to increasing your reach and getting in front of a ton of new dream customers.
The problem is when it comes to creating the right hashtag strategy that is going to get you a ton of reach.
And that is why you want to use Flick. With this advanced tool, you will be able to choose the right hashtags that will skyrocket your reach and create a hashtag strategy that will explode your results in a few minutes!
Isn't that amazing? If so try this fantastic tool today!
The right analytics are absolutely essential for your Instagram growth.
Without them, you are not going to be able to see what works and what does not…so that you can grow beyond limits.
Instagram marketing tools like Not Just Analytics will let you track your Instagram profile and see some of the best insights for free that will let you take your Instagram marketing to a whole new level!
I highly recommend checking it out ASAP!
Facebook Creator Studio is one of the best Instagram marketing tools that you can use for scheduling your Instagram content for FREE – without any risks as it is a tool created directly by Facebook.
All you have to do is to log in through your Instagram or Facebook and start using it today!
Canva is probably the best Instagram marketing tool that exists.
You can use it to create stunning content easily, schedule your posts, and do virtually everything you need when it comes to stunning Instagram content.
Whenever you see some sort of design on my website, Instagram profile, LinkedIn, or anywhere else, you can be sure that I have made it in Canva.
This tool is 100% free and it is stunning how powerful it is. I highly recommend that you start using it today – even if you have already opted for a different design tool.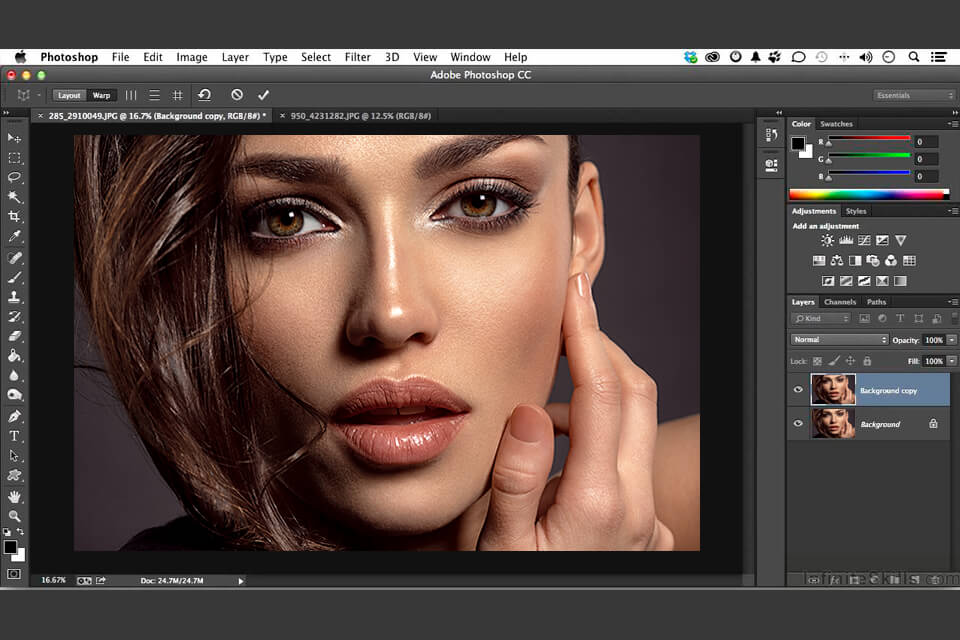 Adobe Photoshop is one of the most powerful Instagram tools that you can use to create your Instagram content but it requires a ton of skill to use it.
If you are into content creation and you are not planning to use it just for creating your posts, I highly recommend that you check it out.
However, if you are not, opt for Canva instead. Also, this tool is paid so if you are not willing to invest money in "just" another design tool, skip it.
Answer The Public is one of the greatest tools for Instagram content ideas that you can use. Of course, the most important source for content ideas that you are going to use is your audience…
…but there are some days when you feel like nothing comes to your mind, and you can't just fit what your audience needs in one post.
If that is the case Answer The Public is a great Instagram tool that you can use to get a different content idea and get after it.
Instagram Insights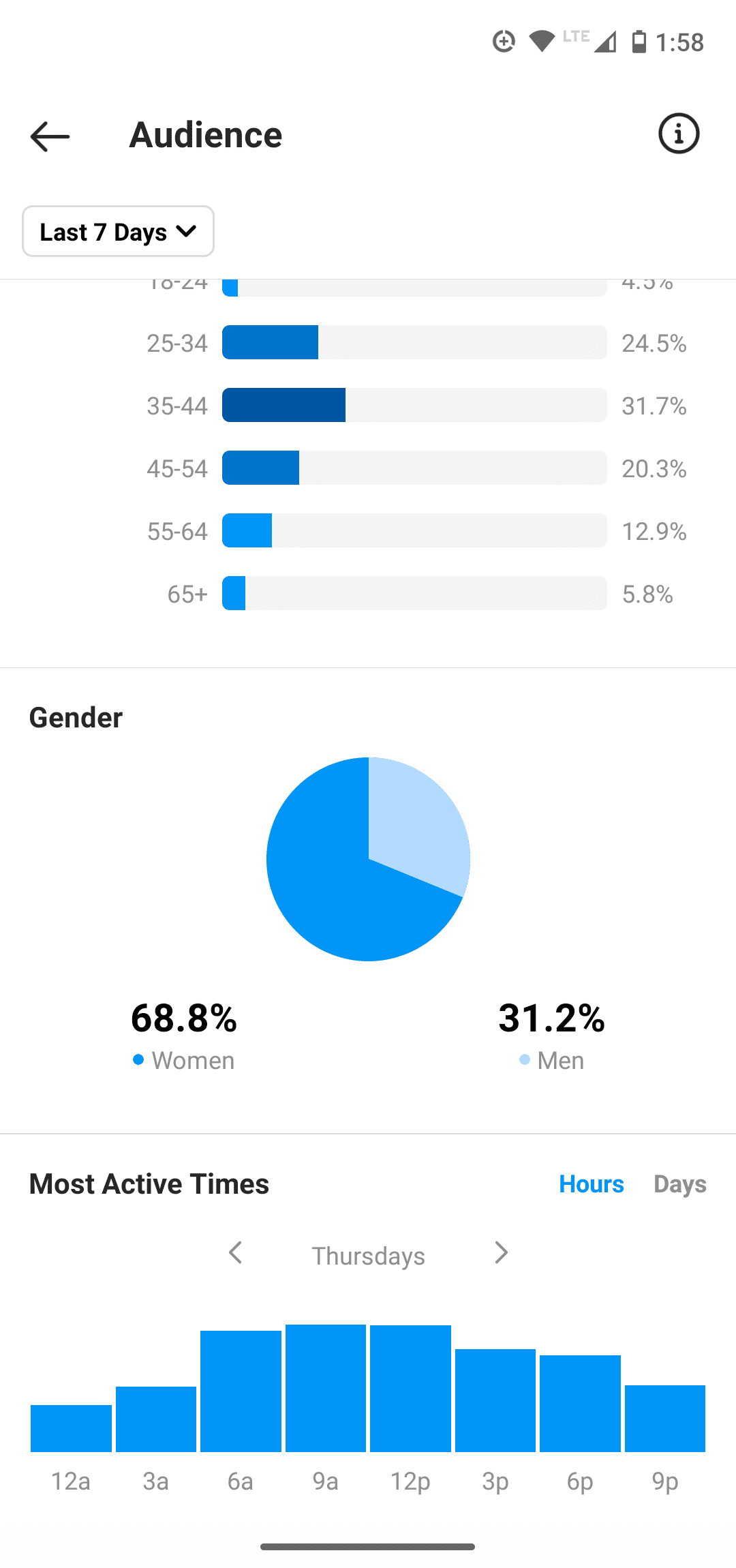 This is something that is built-in within the Instagram app and that you are going to get access to once you switch to a professional account (creator or business account) in settings.
The insights are often neglected by a ton of people but the reality is that you must use insights in order to consistently improve and move forward.
Why is that?
Because if you are not going to check the data, how can you improve? Impossible.
So, check your Instagram insights every single day, or chances are that you are not going to be successful on this platform.
If you want to successfully turn your Instagram followers into customers you need to follow up.
But even though Phonesites lets you create unlimited email follow-up sequences, sometimes you need a more advanced email service provider that you can use for following up with your followers.
And if there is a tool like that, it is Moosend! This amazing and free email service provider will let you send unlimited emails, track a ton of data, and turn your followers into customers for FREE!
So, what are you waiting for? Go check it out right away!
Manychat is one of the best DM automation tools for Instagram (if not the best.) Why? Because it is an official partner of Facebook. That means it is 100% safe to use it.
With Manychat you are going to be able to automate your DMs and save a ton of time as a result.
Yes, I know that this is especially important for bigger influencers who get a ton of DMs every day like me…but it is useful even for smaller brands so try this stunning Instagram marketing tool out!
Crello is one of the best Canva alternatives that you can find online. It is extremely simple to use and it will let you create beautiful content quickly…
…plus they have thousands and thousands of free templates for you to use. So go and check out this stunning Instagram marketing tool right away!
Freepik is one of the best image sources on the internet that you can use for your Instagram content creation. And that is why I had to include it on this Instagram marketing tools list.
It has literally over 4,000,000+ photos for you to download and use for your content, and it is FREE! How cool is that? I use it for almost every post that I create and I highly recommend that you give this amazing Instagram marketing tool a shot.
Pngtree lets you download millions of free transparent PNG images that you can use for creating your posts. It is definitely more than amazing to use this amazing Instagram marketing tool!
You finally don't have to remove the background of images when you are creating posts again. It has saved me hours of time and it will save time for you as well. You should definitely try it out!