Well, if you are reading this your conversions are probably pretty low. That usually happens for 2 reasons. First, you are trying to appeal to the wrong audience. Second, your sales copy is written like a kid's letter.
Well, what does that mean?
That means that you need to improve the way you write your sales copy and make things happen. And if you don't know how to do it, it can be quite hard.
But as always, I won't leave you like this. Today I will show you how you can easily 10x your sales copy conversion rate.
Just imagine making 10x the amount of sales you are making now. Wouldn't that be great?
I believe so. Make sure you read every word of this blog post and let's dive in…
Give Them An Iron-Clad Guarantee
Guarantees are a type of offer but they are also a powerful credibility booster. In fact, the word 'guarantee' is one of the strongest power words in copywriting.
You see, most purchases involve a certain amount of anxiety. Whether it's trying a new brand of snacks or spending a bundle on a new gadget, it's natural to run through the risks and weigh them against the payoff.
A guarantee reduces the potential for an unwanted outcome, giving a bit more peace of mind.
A guarantee in the sales copy says I'm so confident I can deliver that I will commit to this promise.
But many businesses are hesitant to offer really strong guarantees, like 100% money back, because they are worried about losing money. If you don't believe your product or your service is up to scrutiny, then you shouldn't offer a money-back guarantee but that kind of flakiness sends a clear message to your customers.
If you do believe in your product or service, isn't it worth putting your money where your mouth is?
The question is…
Do guarantees really help people make decisions to buy?
The truth is …. yes, they do.
The bigger you make the guarantee, the more inviting the offer is. Now, you may be confused about how to create a guarantee for your own sales copy.
And I say that you should keep your cool. Now we are going to take a close look at all types of guarantees that you can use to skyrocket your sales copy conversions:
1. The Classic Money-Back Guarantee

This is probably the most popular guarantee in the world. If you are not satisfied with our product or service, we will give you all your money back.
Despite this guarantee working well, there are better ways to create a guarantee. But, don't get me wrong. I do not say that you shouldn't use it. I use it as well.
I say that if you can create a better guarantee, your conversions will be better off as well. However, you can easily go with this one.
2. The Risk Free Guarantee
This is a close relative of the money-back guarantee because it's essentially the same thing, the only difference being the context surrounding it.
Risk-free guarantees work best with high-cost products, services, recurring billings, and products with amazing, but yet-to-be-proven claims, such as the ShamWow and/or a variety of Internet Marketing products.
The great thing about a guarantee like this is that it pushes people over the hump and moves them from "I'm considering it," to "what the heck, I'll try it."
100% Satisfaction Guarantee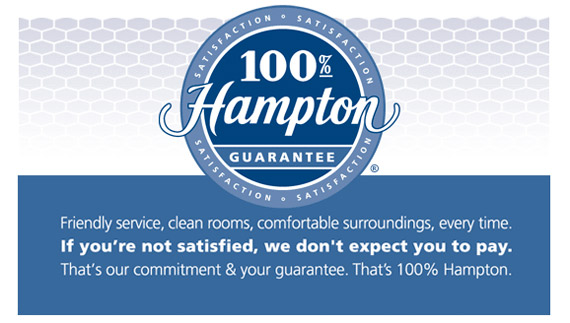 This is the hallmark of the new generation and is a great take on both the risk-free and the money-back guarantee.
How does it work?
The whole thing works like this. You don't pay until you achieve the desired result. They will use the product, and they won't pay a dime until they get what they want.
This type of guarantee is really effective and it converts like hell. You can literally turbo-charge your sales copy conversions with it.
Well, that's it for guarantees now. I will show you a deeper insight on totally killer guarantees that will make them squirrel your offer later, but for now, let's take a closer look at another extremely important factor.
Study Your Product Or Service Before Writing The Sales Copy
David Ogilvy, a legendary copywriter, is famously known for taking three weeks of meticulous study to come up with a winning concept for a Rolls-Royce ad. The final headline read "At 60 miles per hour the loudest noise in this Rolls-Royce comes from the electric clock." It took him that much time to find a detail compelling enough to sell a Rolls-Royce.
And if it took Mr. Ogilvy that long to discover such an important selling feature, it's surely worth taking some time to study your product to learn which features will stand out to your customers.
If you don't know what you are selling, you will not be able to convert consumers into customers in your sales copy.
That is the reality.
You want to crawl through the product, go through it and make sure you know every aspect possible.
If it is a service, make sure you have used the service (or at least tried to). If you couldn't ask about everything you can.
You need to know what you are going to write the sales copy about. Studying the audience is key, but knowing your product is even more important.
You can ask yourself these questions:
What are the benefits of the product or service
What are the unique benefits this product or service has?
How is the product or service going to make them feel?
When it was created?
By who it was invented?
And on and on. These are just a few of the many questions that you are going to seek an answer to.
But to write a high-converting sales copy, you will have to make sure that you have them.
Alright, now you also want to pay attention to your unique propositions…
Your Unique Propositions
Whether you like it or not, if you want to make high-conversions you just have to stand out in some way. You have to be unique.
That is the only way you can stand ahead of your competitors and make it happen. And to do that you have to create at least one unique proposition for your sales copy.
There are four kinds of unique propositions that you can use. The Unique Selling Proposition, the Unique Value Proposition, the Unique Safety Proposition, and the Unique Experience Proposition.
Unique Selling Proposition (USP)
You can easily find your USP by asking yourself this amazing question from Dan Kennedy:
"Why should I, your prospect choose to do business with you vs. any and every other option available?"
You need a continuing USP for your business and often additional USPs for different products or services or offers.
Then you will include that USP in your sales copy and VIOLA! Watch the sales coming in.
Unique Value Proposition (UVP)
This includes presentation of price, and justification/minimization of price by various means, including, when bundling, the higher value of components if purchased separately…
…the value of the benefits to the user…
…money to be made or saved through the ownership of the product or service.
The best way is to make the product pay for itself. An example of the latter is the new, energy-efficient windows that pay for themselves through lower electricity bills.
The task is to make a believable case for a value far over price.
Unique Safety Proposition (USP)
Remember when I told you that I will talk with you about the guarantees more in-depth later?
Well, the time is now. Because to create a USP you have to create an extraordinary guarantee that will differentiate you from every other company.
This proposition is revolved around a guarantee or guarantees, warranties, providing risk reversal or risk reversal-plus (e.g. double your money back), and can be supported statistically – years in business, numbers served – and with social or peer proof – testimonials, client lists.
The greater the skepticism, the stakes, and/or the present resistance to spending, the stronger and more reassuring the Safety Proposition needs to be.
For Example:
"If you don't get your desired result, you are protected by our 2-year superb guarantee. Return the product whenever in 2 years, and we will refund your full purchase price plus we will give you these 3 free bonuses ($784.77 Value)."
Well, that is a strong USP. Moving on, the last and the newest one on the proposition list is the unique experience proposition.
Unique Experience Proposition (UEP)
This is the newest proposition on this list, acknowledging the reality of The New Economy as an Experience Economy, where people most willingly buy and pay premiums for complete, total, enjoyable, and unusual experiences.
People want to be assured of a good experience when buying and from the deliverable. Pay attention to the Experience Proposition in your sales copy.
Here is what it looks like:
If you are selling a seminar, the experience might be book signings with authors, meet 'n greets and photo opportunities with celebrities, field trips to interesting sites, etc.
Do you get it?
Fine, let's move on to the next factor that will help you 10x your sales copy conversions.
Make your content scannable
I'm not going to launch into a huge sermon about the importance of creating scannable content.
You probably already know people read online content differently than they do offline content.
But if you want to efficiently get prospects from Point A (your value proposition) to Point B (your CTA), it helps to make everything in-between easily scannable.
Luckily, the formula for scannable content is quite easy.
Just include headers, bullet lists, and a considerable amount of white space along the way.
Use persuasive words
An article on Business 2 Community talks about the three different brains we have:
the new brain
the middle brain
the old brain
According to the article,
"The old brain is the part that controls decisions, and it also happens to be the most primitive. In this way, the words you use to market to the old brain will often be the most direct, simple, arresting, visual words you have."
So if there was ever a copywriting hack, it's using highly persuasive words that make the "old part of the brain light up."
According to research, the five most persuasive words in the English language are:
New
You
Free
Because
Instantly
Peppering these words throughout your copy in key locations should have a noticeable impact on conversions.
Social proof
This is my last point, and it's a biggie.
Incorporating social proof into your sales copy is the icing on the cake.
This was actually one of Robert Cialdini's six principles of persuasion,
"…which maintains that people are especially likely to perform certain actions if they can relate to the people who performed the same actions before them."
I'm not going to go into all the gory details of social proof here.
But I will say that testimonials are usually your best bet, pound for pound.
You can also use things like:
ratings
media logos
subscriber counts
social connections (your number of followers)
clients you've worked with
Just be practical, and provide whatever type of social proof you think would most persuade your prospects to take action.
And finally, let's get into the last factor that will help you with more than just turbo-charging your sales copy conversions.
---