Sales copy is one of the most important things that every business needs. It doesn't matter if you sell shovels, dog food, or cars. Without a great sales copy, you will sell nothing.
That is why copywriting is such a high-demand skill.
Knowing how to persuade the consumer to act is really essential. The problem is if you will fail and the sales copy will not work, you have to start all over again.
But that is a thing even best marketers like Dan Kennedy, Dan Lok, Neil Patel or Gary Vee have to face.
Whether you like it or not, sales copy is key, and that is why today I'm going to show you 8Super-Simple Ways To Write Sales Copy That Generates Revenue.
Are you ready to begin? I believe you are so, let's dive in…
1. Identify Your Target Audience
Defining your target audience is one of the most crucial steps in the whole copywriting process. If you don't know it, you are doomed.
You just can't sell dog food to a family with a cat. That is impossible…no matter how persuasive the sales copy might be. If the dog food is not made from pure gold, then nobody will buy it.
That is one of the main reasons why Dan Lok said "You need to spend 80% of the time doing research and just 20% of the time writing."
In my opinion, he is absolutely right!
If you have trouble defining your target audience, ask yourself these questions:
Who has a need for my product or service?
What problem are they trying to solve?
How can I help them overcome these problems?
Do they have any goals they are currently trying to reach?
Once you have defined it, you want to narrow it down. What part of my target audience is ideal for this?
For example:
Part N.1:
"Oh, this product looks interesting, but I don't need it right now. Let's put it here for later."
Part N.2:
"That looks really great, I'm gonna ask my wife for permission."
Part N.3:
"Heck yeah! I want this, where is my credit card…over here?"
Of course, you want to target the N.3 part. Because most of these people are going to buy. But how do you define that part?
You will define it pretty easily. The part of your target audience that will want to buy has a problem or desire that the product is going to solve or fulfill.
In other words, they need your product or service. They need it, and they need it right now!
To define that part of the audience asks yourself these questions:
What keeps them up at night, indigestion boiling up their esophagus, eyes open, staring at the ceiling?
What are they afraid of?
What are they angry about? Who are they angry at?
What are their top three daily frustrations?
What trends are occuring and will occur in their businesses or lives?
What do they secretly, ardently desire most?
Is there a built-in bias to the way they make decisions? (Engineers = exceptionally analytical)
Do they have their own language?
Once you have answered these questions, you know exactly who you are going to write for. But, you must answer these questions based on proper research.
No guesswork. If you will do guesswork, I can guess that you are flushing money right into the toilet.
But how do you do that research? One of the really effective ways is to use social media analytics…
2. Research Using Social Media Analytics
Social media is a great way to gather data about your target audience even when there are no customers on it. That is why you want to use it. Here are three social media platforms that you want to use.
Facebook
With an active user base of 1.62 billion people, Facebook provides you with a detailed review of how people interact with your content which will help you improve your reach over time.
LinkedIn
LinkedIn is the world leader in B2B social networking. Its dashboard shows you a comprehensive summary of the month, including visitors, impressions, and particular trends you should take note of.
Instagram
Instagram provides you with insightful tools that help you to learn more about your target audience's demographics, interests, and app usage. The advantage here is that the information is easy to understand, and located directly at your fingertips.
Now that you know your target audience and where to do the necessary research, it is time for the next step of preparation for writing the sales copy. And that is to clearly define the goal…
3. Define The Goal Of Your Sales Copy
Having a clear goal is absolutely essential for writing a sales copy that generates revenue. If you don't have a goal, you will have a hard time accomplishing it.
So, what is the goal of your sales copy?
The moment you will answer this question, you will start building a path to achieving the goal.
Eugene Schwartz, copywriter, and marketing guru said…
"Copy is not written. Copy is assembled".

Tweet
Many professionals also define their goals in terms of conversion rates. However, they run into a massive roadblock along the way.
The thing is that, if an ad or sales copy is successful today, doesn't mean that it will be successful tomorrow.
People become bored of seeing the same thing again and again. You can't rely on that.
Because sales copy is not static, it's something that must evolve with your target audience over time. You simply cannot just create one ad and be done with it. This is why it's important to define your goals early on.
And with those goals, it is going to change.
Now, have you defined your goals clearly? I believe so. Moving on, you also need to create maybe the most important part of the copy. And that is the irresistible offer.
4. Create An Irresistible Offer
You see, many brands are just like the other brands. They are exactly the same. And the way you are going to differentiate yourself (beyond unique selling proposition) is your irresistible offer.
You have to take a step back and think, "How can I make this offer better?". Maybe you are going to add some free bonuses, or give them a discount.
Let me show you how it works. Here is an example of a normal offer that you can see everywhere…
"Get access to this incredible marketing course right away! The price is just $29.99."
You can see that kind of offer on almost every website selling educational products or services right?
The first thing that the consumer would think is "Well, let's check what are other brands offering."
At that moment you lost that sale. But what if you would turn it into an irresistible offer?
"Get this access to this incredible marketing course that normally costs $45.99, for a special price of $29.99 right away!
Plus, if you will act now, you will get instant access to a copywriting handbook ($397.78 Value), a target audience worksheet ($54.78 Value), and instant access to a persuasion techniques webinar ($186.74 Value) for FREE!"
Do you see the difference? It's a no-brainer now. You just want it – it is harder to say no than yes.
And that is the power of an irresistible offer. (Of course, the example above is a little bit extreme, but if you can create something like that, your sales will go off the chart!)
If you want a deeper insight on irresistible offers click here.
5. Have A Strong Call-To-Action
Now it's time to tell them what kind of action they need to take. This is absolutely crucial because, without a call to action, the whole sales copy was written for fun.
Do you want them to:
Click on a link?
Book a call?
Set up an appointment?
Purchase right now?
Share with a friend?
Whatever it is, you must make sure that you will give them clear instructions on the need for doing so. Also, you need to make it as easy as possible to buy.
If you won't, you can lose sales hand over fist. Nobody wants to go through a 50-page agreement. That is the truth.
But having just a call to action is not enough. You see, as human beings, we love to put things off until tomorrow.
The reality is, that tomorrow never comes. Procrastination kills sales, and that is the main reason why you need to make them act now, instead of later.
And the way you do that is by creating a huge sense of urgency.
6. Create A Sense Of Urgency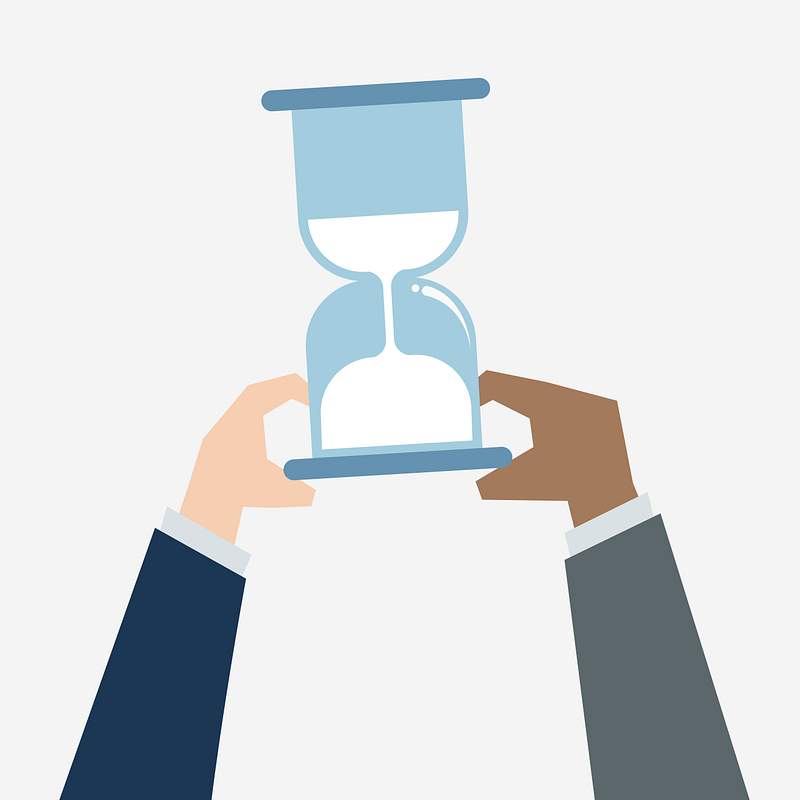 Creating a sense of urgency is a very simple characteristic you can add to any call to action. If you do create a sense of urgency in your sales copy, even procrastinators will buy now. If you want to add a touch of finesse to your sales copy, here are four ways to create a sense of urgency:
Limited Time
A limited-time offer entices the reader to make a purchase from you during a certain period. The limited-time offer motivates them to buy now.
Limited Quantity
A limited quantity offer tells the reader that once you are sold out of a specific product, there will be no more left.
Price increase after 24 hours
A price increase tells the reader that your product or service will go up in price after 24 hours.
As master copywriter Dan S. Kennedy said, "Imagine your message being read by a guy in an apartment in Cleveland, amid a ferocious winter storm, with gusting winds and snow outside at thigh height.
You've got to get him so excited that he'll get out of the chair in front of the fireplace, bundle up, slog through the snow, go out to his cold car, and drive down to the post office to get a money order and a stamp to send his order in – rather than taking the risk of waiting until tomorrow."
Of course, the job is never that tough now, because we have Internet and we can easily pay with our credit cards.
But you got the point.
7. Strengthen Your Social Proof
So you've done the research, defined your goals, crafted an irresistible offer, put together compelling copy, and created a strong call to action with a huge urgency.
Now, your sales copy is looking great. But what do you do if your target audience is still on the fence?
Have you ever purchased a product or service online because a friend recommended it to you? Or have you ever ordered food from a restaurant because it received a 5-star review on Yelp?
If you answered yes to any of these questions, you understand what I mean.
Social proof is a fancy way of saying that your target audience will make decisions based off of what other people are doing.
This makes sense, right? This is why having a customer testimonial at the end of your sales copy can have a huge impact on your brand's image.
Most customers will read online testimonials and reviews first, before buying.
Customer testimonials build a tremendous amount of trust with your audience.
They help people to feel safe when connecting with your brand. With a testimonial, any customer gets to experience you in action before they risk any of their time or money.
Used correctly, customer testimonials can strengthen your social proof, increase your conversion rates, and promote your products and services.
There are a variety of ways to add a testimonial to the end of your sales page.
8. Add Customer Testimonials
Adding customer testimonials helps you close that sale. You can even add customer testimonial quotes into your sales copy. The customer testimonial at the end of your sales page does not have to be very long. If you've received a thorough review from a customer, here are five ways you can present their testimonial:
1. Use a Video
Ask your customer to record themselves saying their testimonial, you can then add it to the bottom of your sales copy.
2. Tell a Short Story
Turn the testimonial into an engaging story. Since humans are emotional creatures, they will be more engaged when you tell a story.
3. Use a Quote
Take a powerful line from the testimonial and turn it into a quote. Make sure you add the customer's name to show its legitimacy.
4. Provide a Link
If you want to show off the entire testimonial, show the audience the first two sentences and then link them to an external website to read the rest.
5. Address any Myths
Use the testimonial to leverage any myths about your product or service, this will help combat any negative reviews.
You are producing content on social media after all. Use this chance to get real-world feedback on your sales copy. This will help you to earn more business and more customer testimonials.
---